Episodes
3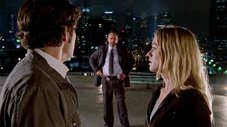 Two new characters are introduced, both of whom want to take the Intersect. One is a beautiful, young female enemy agent that works in the Pita Palace next to the Buy More, and the other is a handsome CIA agent who is posing as an undercover police detective investigating a theft at the Buy More who wants to take Chuck into his custody. The former quickly blows Chuck's cover, while the latter kidnaps him and makes him vanish from his former life.
Read More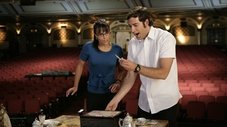 The team needs to acquire a Fulcrum agent list by solving several riddles left behind by Guy Lafleur.
Meanwhile, Emmett tries to find out why Chuck is absent so often and goes after his colleagues to get the information.
Read More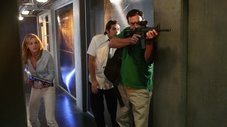 Chuck, Sarah and Casey learn about a man called "Perseus" who is behind Fulcrum's plans to build their own Intersect. While Sarah and Casey are sent to find Perseus, Chuck and Agent Cole Barker are forced to stay in a safety bunker. When the mission takes a dangerous turn, their orders to stay out of harm's way go out the window. Meanwhile, Morgan tries to convince Anna that moving in with him would be a bad idea
Read More