Episodes
5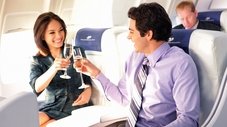 CIA agent Daniel Shaw assigns Chuck to his first solo mission in Paris, ignoring Sarah and Casey's wishes. During the flight to France, Chuck befriends Hannah and flashes on another passenger the imposing Hugo Panzer. Meanwhile, Casey helps Morgan battle Jeff and Lester for control of the Buy More.
Read More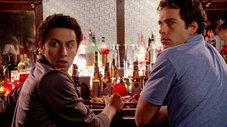 Chuck juggles his two lives as he trains new Nerd Herder Hannah and gets his very own asset who is caught up with The Ring. Chuck thinks he can handle his asset all on his own but Sarah and Casey feel the need to intercede. Meanwhile, Awesome must lie to Ellie when she starts to ask questions about Chuck and Morgan, Jeff and Lester do some recon work to learn more about Hannah.
Read More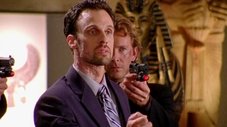 Chuck and Hannah unexpectedly become part of agent Daniel Shaw's latest mission. Much to Sarah's chagrin, she gets paired with Shaw, who seems to be trying to get close to her. Meanwhile, Morgan and Ellie continue their mission to get to the bottom of Chuck's secretive and strange behavior.
Read More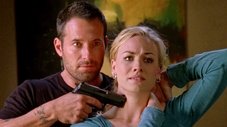 "Chuck Versus the Fake Name" is a third-season episode of the television series Chuck. It was the eighth episode of the season, and the first to air after a two-week hiatus for the 2010 Winter Olympics. Chuck must juggle his new relationship with Hannah while at the same time taking on the role of an assassin hired by the Ring.
Read More