Bill Paxton
as John Garrett / The Clairvoyant
Episodes
6
Coulson goes on the attack to save Skye--enlisting the aid of Ward's former S.O. John Garrett and uncovers shocking truths about his own life and S.H.I.E.L.D.
Read More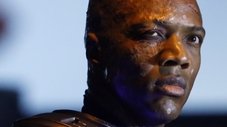 Agents Garrett (Bill Paxton) and Triplett are back to help Coulson's team track down S.H.I.E.L.D.'S nefarious enemy--the Clairvoyant. But will Deathlok destroy them all to protect his master's identity?
Read More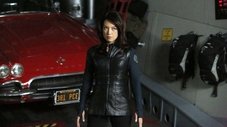 Coulson and his team find themselves without anyone they can trust, only to discover that they are trapped with a traitor in their midst.
Read More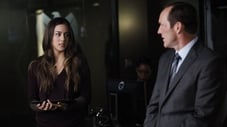 With Colonel Glenn Talbot now on their trail, Coulson and his team seek refuge in the last place anyone would look, where they begin to uncover S.H.I.E.L.D.'s most dangerous secrets--secrets that could destroy them all.
Read More
Dark secrets are revealed as Coulson and his team put everything on the line to stop Garrett and the forces of Hydra. But when the dust settles, Coulson will find that no one's leaving this battle unscathed. And just when all hope seems lost, they're joined by the one man who may be able to turn the tide–Nick Fury.
Read More