Episodes
4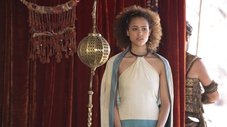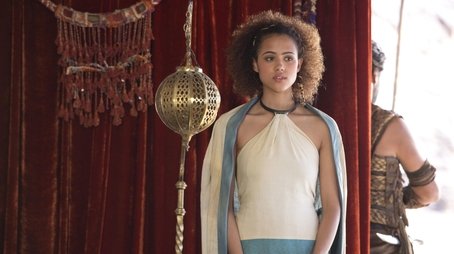 Daenerys exchanges gifts with a slave lord outside of Yunkai. As Sansa frets about her prospects, Shae chafes at Tyrion's new situation. Tywin counsels the king, and Melisandre reveals a secret to Gendry. Brienne faces a formidable foe in Harrenhal.
Read More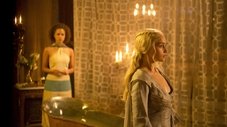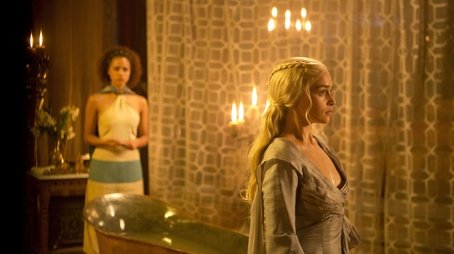 King's Landing hosts a wedding, and Tyrion and Sansa spend the night together. Daenerys meets the Titan's Bastard. Davos demands proof from Melisandre. Sam and Gilly meet an older gentleman.
Read More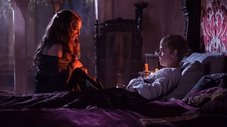 Dany balances justice and mercy. Jaime tasks Brienne with his honor. Jon secures volunteers while Bran, Jojen, Meera and Hodor stumble on shelter.
Read More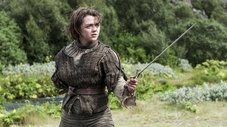 Cersei and Tywin plan the Crown's next move; Dany discusses future plans; Jon Snow begins a new mission.
Read More