Overview
Media
Fandom
Share
Episodes
5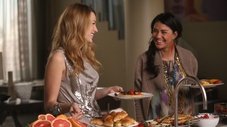 Chuck finds himself once again at odds with his uncle, Jack Bass. Eleanor puts Blair in charge of making sure her latest fashion show is a huge success with an important client. Rufus attempts to get Jenny back on track by volunteering to have her help with Eleanor's fashion show, but the opportunity takes a big turn for the worse when Jenny learns that Agnes will be one of the models.
Read More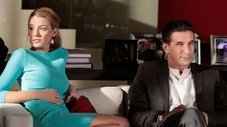 Will's return to the Upper East Side continues to stir up problems for Serena, Lily and his long-standing rival, Rufus. Serena and Jenny's relationship is strained as a result of Jenny's deception. Blair spends time on the Columbia campus and realizes where she truly belongs.... Dan learns that Vanessa has been keeping yet another secret from him.
Read More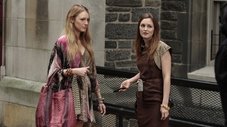 On her first day at Columbia, Blair attempts to gain membership into an ultra-exclusive social club, Hamilton House .... but she's in for a few big surprises. Serena begins to suspect that Juliet is intentionally sabotaging Serena's life and that it may have something to do with Nate. Rufus is worried about Dan and decides to take matters into his own hands.
Read More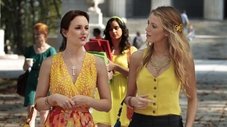 An anonymous Gossip Girl blast starts a very damaging rumor about one of Columbia's new students, Serena. On her path to greatness, Blair decides to take a class with a powerful businesswoman, Martha, who is guest-lecturing at Columbia, but a mysterious fellow student thwarts her plans to secure the prized position as Martha's assistant.
Read More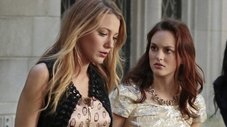 Although Blair made it perfectly clear that Little J was no longer welcome in Manhattan after what happened with Chuck, Jenny is tempted by a once-in-a-lifetime opportunity to meet Tim Gunn, which could be a game changer for her future. Meanwhile, Serena discovers something about her new boyfriend, Colin, that may put an end to their relationship just as it was getting good.
Read More