Episodes
7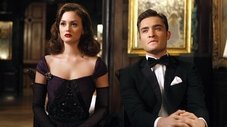 Vanessa, hoping to finally win her mother Gabriela's approval, desperately vies with Blair for the honor of delivering the freshman toast at NYU, but at what price? Dan invites Olivia to meet Rufus and Lily, which leads to all sorts of problems for the new couple. Serena and Nate team up to help Carter Baizen.
Read More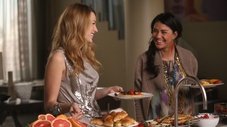 Chuck finds himself once again at odds with his uncle, Jack Bass. Eleanor puts Blair in charge of making sure her latest fashion show is a huge success with an important client. Rufus attempts to get Jenny back on track by volunteering to have her help with Eleanor's fashion show, but the opportunity takes a big turn for the worse when Jenny learns that Agnes will be one of the models.
Read More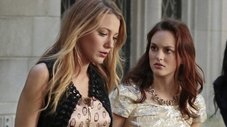 Although Blair made it perfectly clear that Little J was no longer welcome in Manhattan after what happened with Chuck, Jenny is tempted by a once-in-a-lifetime opportunity to meet Tim Gunn, which could be a game changer for her future. Meanwhile, Serena discovers something about her new boyfriend, Colin, that may put an end to their relationship just as it was getting good.
Read More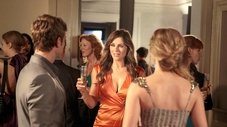 Blair makes all of her former minions and Charlie compete to secure the coveted bridesmaid spots in her upcoming royal wedding. Nate is tired of keeping his relationship with Diana a secret, so he decides to use Charlie to make Diana jealous. Serena's boss is determined to acquire the film rights to Dan's book, so Serena must put her personal feelings about Dan and the book aside in order to close the deal.
Read More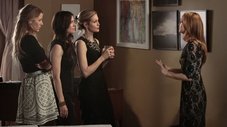 Blair thinks Cyrus may have found a potential loophole in her prenup. Chuck and Georgina partner up in a scheme, but it has an unpredictable outcome.. Meanwhile, a family crisis brings William van der Woodsen back to the Upper East Side.
Read More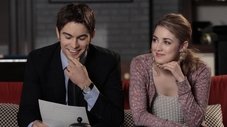 Chuck, Nate, Blair, Serena and Lola team up to uncover what they think is an explosive secret between Diana and Jack. Meanwhile, Dan is offered a prestigious fellowship in Rome for the summer.
Read More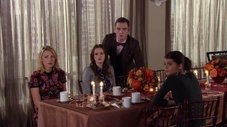 Serena and Dan decide to throw their first Thanksgiving together, inviting only their closest friends, but everyone seems to have their own agenda for attending. Feeling defeated by his father, Chuck begins a downward spiral, leaving Blair to find a solution to his problems. Meanwhile, Dan has written his latest exposé, but he must make a tough decision whether to publish it, knowing it could destroy a close friendship.
Read More