Episodes
4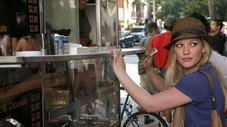 During the first day of school at Constance Billard, Jenny takes her place as the new Queen Bee. However, Blair gets in her way. Lily returns home to find that things are not as they were when she left them with Rufus. At NYU, Olivia Burke, an actress, enrolls and is assigned to be Vanessa's roommate.
Read More
In need of publicity for his new hotel, Chuck decides to move up his club's opening and enlists Serena's help to get the word out to her celebrity clients. Feeling left out of the planning, Blair attempts to win Chuck's approval by secretly helping him with a problem concerning opening night. Dan is unnerved when he finally watches one of Olivia's infamous sex scenes with co-star and real-life boyfriend at the time, Patrick Robinson. Jenny is forced to choose between her relationship with Eric and her new role as Queen Bee. Rufus gets Lily into the Halloween spirit.
Read More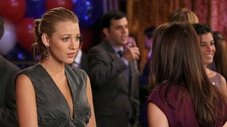 Olivia says something she regrets during her appearance on Jimmy Fallon's talkshow and tries to keep Dan from finding out. With election day around the corner, Nate suspects his grandfather will stop at nothing to get Trip elected to congress. In the midst of another feud with Serena, Blair befriends a new "it" girl and takes her to an election night party at Chuck's hotel, hoping to make Serena jealous.
Read More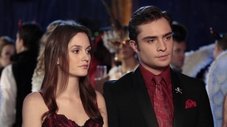 Chuck hosts a "Saints and Sinners" masquerade party at the Empire Hotel. At the party, Dan and Nate don't know what to make of Serena's strange behavior and mixed messages. Blair sets her sights on becoming the new face of Anne Archibald's foundation for girls, but Anne is concerned that Blair's friendship with Chuck Bass may be problematic.
Read More