Episodes
4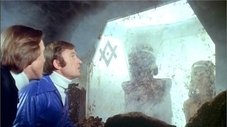 The latest extra-terrestials to be rescued by the Moon Alpha Base crew are Pasc and his young son Etrec. They are from the usually peaceful planet of Archaron and they claim that they are victims of a rebellion, engineered by Pasc's wife Lyra. However, Helena discovers that they have both been infected with a virus which makes them considerably less friendly and more deadly than their initial claim.
Read More
Whilst Koenig and Maya are exploring a planet called Luton,which is lush in vegetation, she picks a flower and he helps himself to some fruit. As a result they are put on trial for murder by three talking trees, the Judges of Luton. The trial is by combat and the pair must face three aliens, one with superstrength, one which can render itself invisible and one which can teleport.
Read More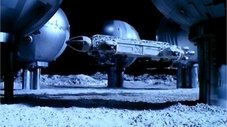 The Alphans land on a planet seemingly devoid of any human existence but being run by a group of machines. The machines explain to the visitors that their human overlords are in a state of regeneration but the chief machine, the Guardian,sees the Alphans as posing a threat and it is down to two newly regenerated females known as A and B to decide their fates.
Read More