Episodes
8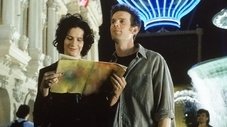 Dillon Michael Cooper
May 4, 2001 - May 23, 2001
The day before Rico is expecting his own new baby, he must deal with handling a 3-week old dead baby.
Nate, David, and Brenda go to Las Vegas for a funeral director's convention. David continues to "date" rather random men, and trying desperately to hide it from his mother and family. Ruth gets bold and actually attempts to ask David about whether or not he is g.... but David rudely interrupts her and says they can talk about it later. Claire is struggling with feelings for Gabe, whether they are guilt or adoration is a bit fuzzy. Ruth signs up for flower arranging classes to improve her skills, only to discover she's conceived as a bit controlling and tight.
Read More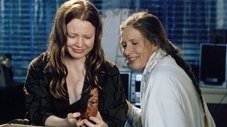 Matthew Heath Collins
1959 - 2001
Mitzi Huntley arrives back in Nate and David's lives thanks to a comparison-shopping widow. Ruth's estranged sister Sarah arrives for an unexpected visit. A vodka-fueled family dinner casts a pall over Nate and Brenda's happy news.
Read More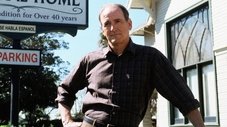 Leticia Perfecta Perez
1929 - 2002
Some ladies are at the beauty parlor are getting ready for a Quinceanera (15th Birthday Party). When the stylist goes over to Leticia to see if she's done, he discovers she more than done.
Nate and Brenda begin to start over, but something comes in the way, a secret Brenda is hiding.
David and Keith apply to adopt Taylor. But what will the social worker think about two men living together?
Federico and Vanessa gets an unexpected gift from a very unexpected place.
Nikolai and Ruth's relationship takes a serious turn for the worse. Ruth also gets some wonderful news.
Read More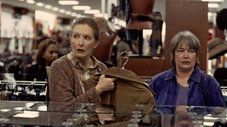 Callie Renee Mortimer: 1984 - 2003.
Keith and David find the reality of a resort vacation different than advertised, Ruth learns the meaning of 'express checkout' during a shopping excursion with Bettina, and Claire gets a lesson in 'sick' art from a new teacher.
Read More