Episodes
4
Mark attends the funeral of an old friend, only to be surprised later to receive a message from her on his answering machine. After searching for evidence to her supposed "death," Mark and the judge find political reasons may be to blame for her disappearance.
Read More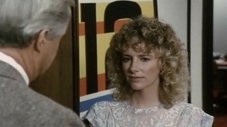 When star of a television court show has to go into the hospital for surgery, he asks Hardcastle to fill in as the show's star. But, his enthusiasm for the show comes to a halt when the station's public relations person is murdered.
Read More
After investigating the suicide of a comic, Hardcastle relizes that it wasn't really suicide after he and McCormick prevent the attempted kidnapping of the comic's wife.
Read More
After seeing reputed mobster Stevie Ray kill a man named Tommy Chen, former prostitute Angie Bloom goes into hiding. Before disappearing, she decides to leave Nicky and Lindsey, her young children, with Hardcastle for safekeeping. While the kids initially refuse to tell the judge their name, the judge eventually realizes that they are Angie's children. Meanwhile, Hardcastle and McCormick discover something is amiss when some men unsuccessfully try to kidnap the kids. Following a hunch, Hardcastle pays a visit on a former madam named Dolores. The hunch pays off and the judge locates Angie. Convinced that Hardcastle has her best interests in mind, Angie tells the judge the whole story. Recognizing that the best way to protect Angie is to put Stevie in prison, Hardcastle arranges for her to testify. To his regret, the officers that pick up Angie are actually Stevie's men. Upon learning the truth, Hardcastle and McCormick "convince" one of Stevie's men to tell them where to find Angie. Following up on their lead, the two men capture Stevie and rescue Angie.
Read More