Episodes
5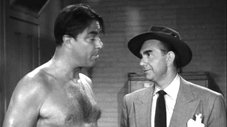 When a crooked wrestling promoter paralyzes honest athletes, Superman steps in to reverse the damage and rescue an innocent captive.
Read More
Clark is temporary guardian of a crime-connected youth who secretly plots revenge against the reporter.
Read More
Gee, thanks! An elderly woman rewards Jimmy $1 million because she thinks he rescued her cat.
Read More
They'll stop him cold! Thugs think a freezer will keep Superman on ice during a rigged election.
Read More