Episodes
3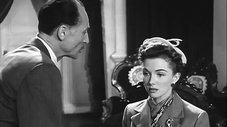 An insane scientist, using powerful experimental truth drugs on Perry White, Lois Lane and Clark Kent, learns Superman's true identity.
Read More
What kind of clown would rob a kids' charity telethon? An imposter clown, that's who!
Read More
How do you stop thieves who have the power of invisibility? That's the new challenge facing Superman!
Read More