Episodes
3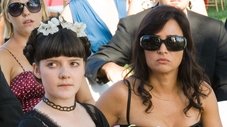 As Karen's wedding to Bill nears, Hank struggles with accepting what appears to be inevitable. Bill informs Mia that he will not allow her book to be published and Hank has a unique solution to dealing with Becca's surprise visitor.
Read More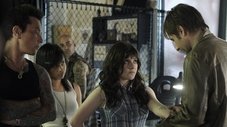 A sensational photo derails Hank's case and threatens to destroy his movie project until his sincere love for Becca rescues his career, while Karen resuscitates her ex-husband's relationship with his beautiful lawyer.
Read More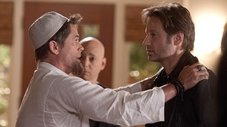 Atticus throws a party. Faith provides the girls, The Dealer provides the recreation and Hank's old friend provides the entertainment. Hank gets a taste of his own medicine with Karen. Atticus tries to recreate rock and roll folklore with one of his biggest fans while Charlie reunites with The Widow.
Read More