Episodes
4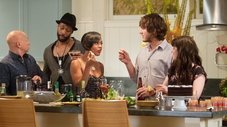 Hank overstays his welcome at the house of Karen and Richard and hits the road with one last stop at Malibar, where he runs into Lizzie, who uses her newly acquired acting chops to lure him back to the Runkle Manor. Once there, Hank is surprised by everyone he loves and loathes: Karen, Becca, Charlie, Marcy, Stu, Richard and his creepy sponsor, Gabriel. Even Sam and Kali show up, but it's not a party until someone gets hurt and luckily for these partygoers, Hank has it in him for one final run-in with Tyler.
Read More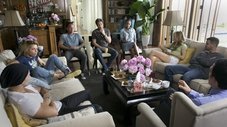 Hank reluctantly heeds the advice from his family and friends, but Faith, muse to many-a-rock-star, may be his light at the end of the tunnel. Charlie runs into out-and-proud movie star Robbie Mac and finds himself taking drastic action in order to land the award winner as a client. Marcy loses her resolve with Stu, while Karen lands a new job.
Read More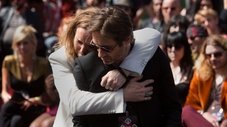 Hank and Faith attend a funeral. Later, Karen finds Hank in a compromising position. Robbie Mac and Ken take Charlie out on the town, which doesn't sit well with Marcy.
Read More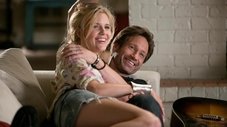 Hank and Faith join forces to track down Atticus, but Becca is the only person who can really help. Marcy's outing with Ophelia leaves her a little tied up and Charlie's response to a curious message reveals the true feelings between the two exes. Karen has an epiphany about Becca.
Read More