Season Regulars
4
Crew
1
Episodes
26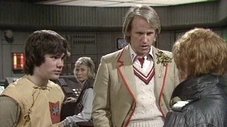 The Doctor and Adric are taken prisoner aboard the freighter after they've discovered one of the crewmen dead. Captain Briggs is upset at the delay the disappearance of three crew members has caused but the Doctor denies having anything to do with that. Meanwhile, the Cyber leader activates the Cybermen they've placed in the ship's hold and sets off to take control of the ship. Unbeknown to anyone, a member of the crew is assisting the Cybermen in their quest but the Doctor finds a way to hold them off, at least temporarily.
Read More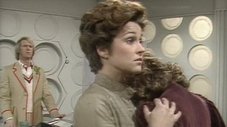 The Cybermen are now in control of the ship and they have eliminated their human accomplice. The Doctor, Adric and several members of the crew are now their prisoners. Tegan finds herself separated from Lt.Scott and she too is soon taken prisoner and is reunited with the Doctor who realizes just what the Cybermen are going to do: use the spaceship as a flying bomb. Scott and the other troopers make a rescue attempt. Adric tries desperately desperately to stop the ship from crashing into Earth.
Read More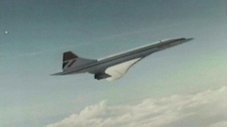 A Concorde loaded with passengers and crew vanishes into thin air. The still-grieving TARDIS crew arrive at Heathrow Airport in 1981 as the Doctor volunteers his services to solve the mystery.
Read More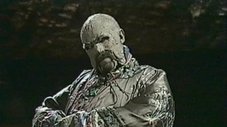 The Doctor's TARDIS is stolen, and tracking it down reveals the existence of an alien named Kalid controlling events in the past. While the Doctor challenges Kalid's motives for being there, Tegan and Nyssa discover the source of Kalid's power - an even greater threat for the Doctor.
Read More
Crew
1
Directed by: No director has been added.
Written by: Peter Grimwade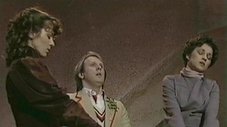 The Master commandeers the Doctor's TARDIS, leaving the stranded Time Lord time to work out the mystery of the alien sanctum he's been trying to enter. Inside lies an immense power - the entire Xeraphin race, thought long lost but distilled into a single living essence, ready for rebirth but now suffering a dual gestalt personality, good versus bad, thanks to the Master's meddling with it. As the two Xeraphin halves enter into a struggle for dominance of the whole, the Doctor works for a favorable outcome before the Master can succeed at turning them into his new power source.
Read More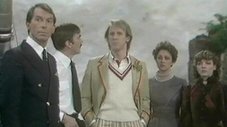 Incorporating the Xeraphin race into his TARDIS power system, the Master has won, but technical obstacles and a bit of sabotage from friendlies give the Doctor a bargaining chip for the lives of the hijacked and enslaved airline passengers and crews - with maybe, just maybe, some hope for the Xeraphin race as well.
Read More