Episodes
3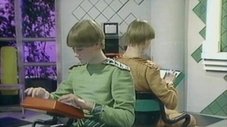 Earth, the future. The genius Sylvest twins, child prodigies, are kidnapped by the mysterious Professor Edgeworth and taken to the planet Jaconda. But who is Edgeworth? Why does he serve the giant slug Mestor? And what is Mestor's plan?
Read More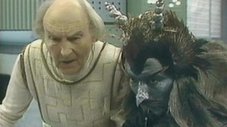 The Doctor arrives on Jaconda, once lush and green, to find it completely devastated by giant gastropods. Old legends about the planet's half-human/half-slugs weren't just myths after all. With or without help from the Doctor and his unpredictable mood swings, Lt. Lang is up for rescuing the twins, who are finally informed of the grand purpose they've been brought to Jaconda to accomplish.
Read More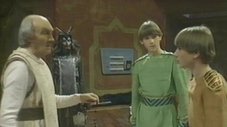 The Doctor and Edgeworth deduce that the real plan of Mestor, the gastropod ruler of Jaconda, will not only destroy Jaconda but lead to the devastation of other planets. Together they hope to thwart him despite his formidable ability at slipping into people's minds and controlling them.
Read More