Episodes
7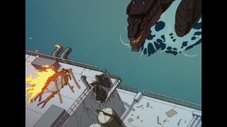 Another new and dangerous mutant species appears on the scene, this time in the form of gigantic hummingbirds that attack planes flying over San Francisco. Worst of all, this mutant avian species is able to render themselves invisible via the hummingbird trait of flapping their wings faster than any other bird species in the world. As a result of their ability to cloak themselves so as to be invisible to the unaided eye, Godzilla is unable to see the creatures in order to attack them.
Read More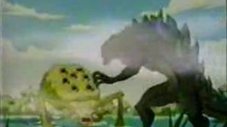 While covering the news at the Mardi Gras, Audrey and Animal interview Paul Dimanche, a wealthy business mogul who represents one of the oldest and richest families from the French Quarter in the Big Easy. However, Audrey discovers that several of Paul's businesses in the city are being attacked by a mysterious mutants and she summons H.E.A.T. to deal with the problem.
Read More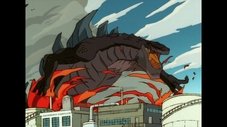 Nick is contacted by Cameron Winter, an old college buddy, with an offer of hiring H.E.A.T. Allegedly towards this end, Winter entices Randy to plant an experimental computer-operated device upon Godzilla that, unknown to Randy and the rest of H.E.A.T., is actually for the purpose of controlling Godzilla.
Read More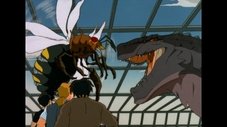 H.E.A.T. journeys to an island in the course of one of their creature investigations, and there encounter not only mutated carnivorous plants, which attack large animals, including human beings, but also discover that the island is ruled by a swarm of gigantic bees, all under the direction of an ultra-huge queen. Godzilla himself engages the queen, as H.E.A.T engineers the destruction of the island to protect the outside world from the menace of the giant bees, and both Godzilla and H.E.A.T. escape from the island just in the nick of time.
Read More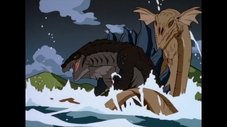 H.E.A.T. journeys to Loch Ness in Scotland, in order to search for (what else?) Nessie, the famed Loch Ness Monster herself. This is because the famed Loch Ness Monster has eschewed her usual shy mein in order to inexplicably attack a Scottish scientific institute.
Read More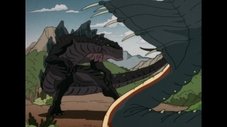 During the search for the Bat, H.E.A.T. discovers that many of the previous mutations which they and Godzilla battled are still alive, and have now re-appeared as a result of the aliens taking control over each of the creatures as part of their plan to conquer the planet. The aliens soon have all of the mutations under their control, including Godzilla, and they use the kaiju, backed up by several marauding alien ships, to beat humanity into submission by attacking the major cities of the world.
Read More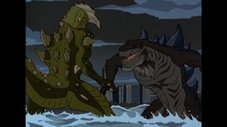 When it appears that Godzilla has gone savage, and is now attacking New York City in the same manner as his predecessor did (in the Centropolis film Godzilla), Major Hicks is once again called upon to destroy the Kaiju King.
Read More