Overview
Media
Fandom
Share
— | 2 Episodes
We don't have an overview translated in English. Help us expand our database by adding one.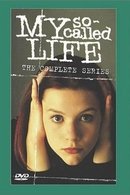 1994 | 19 Episodes
Season 1 of My So-Called Life premiered on August 25, 1994.
A 15-year-old girl and her trials and tribulations of being a teenager and dealing with friends, guys, parents and school.