Overview
Media
Fandom
Share
A love story in reverse.
Overview
Ted Mosby recounts to his son and daughter the events that led to his meeting their mother.
Creator

Creator
Last Season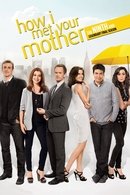 2013 | 24 Episodes
Taking place immediately after where the previous season left off, Season 9 covers the events of a single weekend that lead up to Barney and Robin's wedding. During the course of the weekend, "The Mother" is separately introduced to Robin, Barney, Lily, and Marshall, before finally meeting Ted. The season also features frequent flashbacks and flashforwards in order to fully integrate The Mother's character with the rest of the cast.
Content Score
Yes! Looking good!