Overview
Media
Fandom
Share
Episodes
5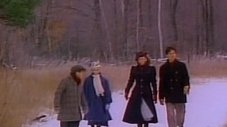 It is a dark and stormy night when Gus falls under the spell of beautiful Amanda Stone, much to Felicity's chagrin. Robert Rutherford arrives in Avonlea, on Amanda's very heels, and claims the gems Amanda left in safe keeping with Gus are stolen. Gus, smitten with Amanda, refuses to believe Rutherford's claims, however Felicity smells a rat in fine french perfume. The town's people hear about Gus's gems and begin to treat him differently. Then a series of events causes Gus and Felix to be thrown in jail and Gus sets out to find the truth.
Read More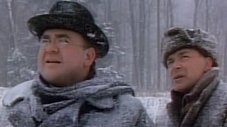 aka ""Vows of Silence"" The new minister in town, gives a 'hell-fire-and-brimstone' sermon which convinces the children that the world is coming to an end. The adults have no idea that the children have taken the sermon so seriously. The children go to the lighthouse, prepared to confess their sins, and hope this will save the world. A lunar eclipse convinces them the end is nigh...and Felix's confession almost makes Felicity put an end to him.
Read More
Gus gets Felix a job at the White Sands Hotel, as Simon Tremayne's assistant. The job goes to Felix's head, and causes a riff with Gus. He reveals that the new owner once worked for royalty; the same Duke who just happens to be visiting Carmody. Hetty is determined to get the Duke to come to the Founders Day Banquet and to have the King Family honoured as Avonlea's 'Founding Family'---of course, it isn't quite the Kings---
Read More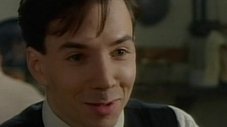 To make ends meet, Simon Tremayne takes Hetty as his ""silent"" partner in the hotel. Hetty thinks she can make money by holding a Valentine dance; but a health inspector almost closes the hotel down when he finds a 100 year old bird, dead, in the ice house. Arthur wants to dance with Felicity, who has agreed to go to the dance with Gus, who is being pursued by Chef Pierre's French niece, Suzette.
Read More
When a famous song writing team come to the White Sands hotel; Hetty wants no part of them until she learns that they are ""intimates of the King o England"". They are to be the stars of her musical at the hotel. When Felix tries to interest them in Uncle Jaspers ""recording device"" they are more impressed with Alec's singing than they are the electronics. Alec has a chance to go to sing on Broadway or remain in Avlonlea.
Read More