Episodes
5
Unbeknownst to either Pynchon or Pearl, Annie fixes them up on a blind date for an important dinner at Dean Aston Martin's house and things really start cooking when Pearl turns out to be a dead ringer for the late Mrs. Martin. Pynchon, who is in the running for Chairman of the Humanities Department, is initially horrified to discover that Pearl is his date for the evening. He quickly discovers, however, that Dean Martin is charmed to pieces by Pearl and that this may actually sway the dean's decision. When Pearl and the dean get carried away, however, Pynchon attempts to defend her honor and the situation gets messy.
Read More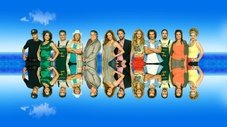 Outlandish dream sequences depict Pearl's attempts to write fiction, including a scenario in which she works on the loading dock at a hospital named for ER's George Clooney. When Pearl runs into a creative roadblock trying to write fiction, she decides to do some embellishing by incorporating her real life in the story, in part one of a special two-part episode. Alice Cooper guest stars as himself, playing Frankie's guardian angel. While Pearl is writing her roman à clef, Joey's ex-wife arrives in town, Annie is placed in charge of the loading dock, which now also functions as an emergency room; Amy tries to seduce Pynchon, and Frankie, after receiving guidance counseling from Alice Cooper, decides to major in heavy metal.
Read More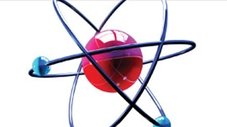 Pearl's work of ""fiction"" continues with Joey having a litter of kids, Annie becoming a star in the world of country music and Pearl romanticizing the image of her late husband, Sal. When Joey's ex-wife announces that she's pregnant - again, Pearl envisions a future with tons of grandchildren to raise. Then, trying to focus on her writing assignment, she continues to incorporate her own life into the roman à clef, casting a fantasy Sal as her late husband. The story also has Annie becoming the next Reba and Frankie considering the talk show arena.
Read More
When Frankie decides he wants to be a documentary filmmaker, Pynchon allows him to turn in a film in lieu of a written term paper and Frankie's subjects turn out to be Pearl, Amy, Joey, Annie and Pynchon. Attempting to document ""jealousy, rage conflict - the real maelstrom of emotions"" by swaying each of his participants, Frankie tells Pearl, Amy and Annie individually that the film will be primarily about her. Unfortunately, when everyone gets together at Pearl's for a weekend filmmaking session, all the action is off camera.
Read More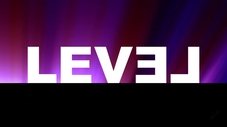 When Pynchon's brother returns to town and asks Pearl on a date, Pearl questions his intentions. Although Pearl is attracted to Billy she isn't sure if he really likes her or if he is just trying to annoy his brother. Meanwhile, Pynchon starts acting strange after learning that his brother has asked Pearl out. Could he be jealous?
Read More