Episodes
5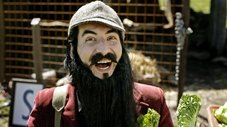 When Carlo, Pearl's new classmate, falls hard for her and asks her to a dance, Pearl lies, saying she is already going - with Professor Pynchon, in part one of a special two-part episode. After Carlo admits that he'll be at the dance anyway, Pearl realizes she has to convince Pynchon to take her as his date - not an easy task. Meanwhile, the Caraldo household has the entire family over for dinner, and Amy Li invites her parents - Saul and Beverly Steinberg.
Read More
When the University threatens to remove controversial books from its library, Pynchon is arrested for chaining himself to the library doors in protest, and his class is cancelled. Pearl then decides that she must join Pynchon in the fight against censorship in order to save the class, so she takes his place and chains herself to the library doors, taking the heat off the professor and freeing him to get back to the classroom. Meanwhile, Joey teaches Amy how to dance.
Read More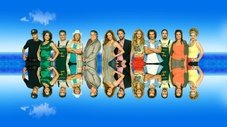 Outlandish dream sequences depict Pearl's attempts to write fiction, including a scenario in which she works on the loading dock at a hospital named for ER's George Clooney. When Pearl runs into a creative roadblock trying to write fiction, she decides to do some embellishing by incorporating her real life in the story, in part one of a special two-part episode. Alice Cooper guest stars as himself, playing Frankie's guardian angel. While Pearl is writing her roman à clef, Joey's ex-wife arrives in town, Annie is placed in charge of the loading dock, which now also functions as an emergency room; Amy tries to seduce Pynchon, and Frankie, after receiving guidance counseling from Alice Cooper, decides to major in heavy metal.
Read More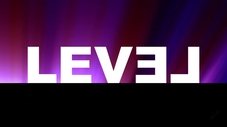 When Pynchon's brother returns to town and asks Pearl on a date, Pearl questions his intentions. Although Pearl is attracted to Billy she isn't sure if he really likes her or if he is just trying to annoy his brother. Meanwhile, Pynchon starts acting strange after learning that his brother has asked Pearl out. Could he be jealous?
Read More