Season Cast
25
Season Crew
3
Directing

Production

Episodes
6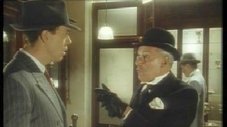 Aunt Dahlia sends Bertie to sneer at an 18th century cow creamer in order to reduce the price for Uncle Tom. But when he makes a mess of the job rival silver collector Sir Watkin Bassett gets ahold of it. So Bertie goes off to Totleigh Towers where everyone either wants Bertie to steal the cow-creamer, or threatens to beat him to a jelly if he does. Stiffy Byng, Stinker Pinker, and Aunt Dahlia being of the former category, and the Amateur Dictator Roderick Spode and Sir Watkin Bassett being of the latter.
Read More
In order to help overcome his fear of Roderick Spode and Sir Watkin Bassett, Gussie Fink-Nottle writes down a notebook full of scornful thoughts about each of them. When he misplaces the notebook it falls into all the wrong peoples' hands, and desirable engagements are broken and undesirable ones formed like never before.
Read More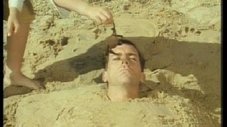 Bertie is called to Westcombe-on-Sea by Aunt Agatha, delaying a vacation in the south of France. There he meets a girl by the name of Aline Hemmingway whom she wishes him to marry. She and her brother leave pearls as security for a hundred pound loan from Bertie. But when both the Hemmingways' pearls and Aunt Agatha's pearls disappear, trouble arises.
Meanwhile, Bertie runs into Biffy Biffen, who has lost his fiancé in the most remarkable manner. Unfortunately, he is unable to remember her last name - in fact he is unable to remember almost anything.
Read More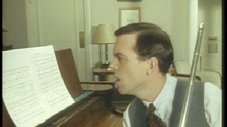 When Bertie takes up the trombone, he moves to the country due to complaints from other tennants. The combination of these two evens cause Jeeves to give his notice, who is immediately snapped up by Chuffy Chuffnell who owns the villiage to which Bertie has moved. He also owns Chuffnell Hall, but wishes to sell it to the American, Stoker, so that he can afford to marry said American's daughter, Pauline, to whom Bertie was once engaged himself.
Read More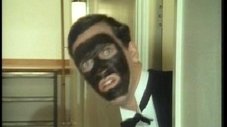 This one is rather complicated. After being turned down for the nomination of chairman of the dining commitee at the Drones, Bertie runs into Pauline Stoker, who is in London to buy her wedding dress and is being followed by a strange fellow with a ginger beard. She asks Bertie to come be a body guard. Meanwhile, her father is unable to turn Chuffnell Hall into a Hotel, so he looks into turning it into a sanitarium run by none other than Sir Roderick Glossop. The combination of Stokers, Glossops, and Chuffnells is bad news for Bertie's image, and his only hope is... the boys from the Drones dressed up as Minstrels?
Read More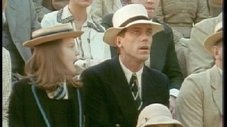 Bertie begins to think that having a child might be nice. Of course the first step, Jeeves reminds him, is getting married. Once again thoughts turn towards Bobbie Wickham.
Meanwhile, fellow Drones are in love: Tuppy with a dog-lover in the country (and not with Cousin Angela as he should be), and Bingo (as usual) with a waitress named Mabel. Ensuing events involve a rather nasty rugby match, tossing pots through greenhouses, public speaking in front of young ladies, and plans to soften Bingo's Uncle to the thought of his nephew marrying someone in a lower social strata.
Read More