Episodes
3
Aunt Agatha wants Bertie to marry Honoria Glossop so that she will mold his character and infuse much needed strong blood in the Wooster line. But old chum Bingo Little is in love with her, so Bertie hatches a scheme to set things straight. Luckily, Jeeves has arrived to save Bertie from his own schemes (and hangovers).
Read More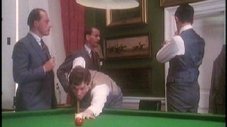 Uncle George has become engaged to a young waitress and Aunt Agatha wants Bertie to offer her a hundred pounds to end the scandalous engagement, but Jeeves has other plans. Then it's off to Twing Hall where Lady Wickhammersley has banned gambling due to an unfortunately incident in which Lord Wickhammersley lost the East Wing with a bad hand. So Bertie, Bingo, and Jeeves start gambling on events in the village fair, such as the Boys and Girls Mixed Animal Potato Race and the Mothers Sack Race.
Read More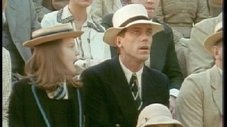 Bertie begins to think that having a child might be nice. Of course the first step, Jeeves reminds him, is getting married. Once again thoughts turn towards Bobbie Wickham.
Meanwhile, fellow Drones are in love: Tuppy with a dog-lover in the country (and not with Cousin Angela as he should be), and Bingo (as usual) with a waitress named Mabel. Ensuing events involve a rather nasty rugby match, tossing pots through greenhouses, public speaking in front of young ladies, and plans to soften Bingo's Uncle to the thought of his nephew marrying someone in a lower social strata.
Read More