Episodes
3
Aunt Agatha wants Bertie to marry Honoria Glossop so that she will mold his character and infuse much needed strong blood in the Wooster line. But old chum Bingo Little is in love with her, so Bertie hatches a scheme to set things straight. Luckily, Jeeves has arrived to save Bertie from his own schemes (and hangovers).
Read More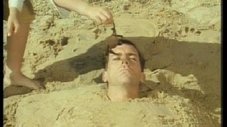 Bertie is called to Westcombe-on-Sea by Aunt Agatha, delaying a vacation in the south of France. There he meets a girl by the name of Aline Hemmingway whom she wishes him to marry. She and her brother leave pearls as security for a hundred pound loan from Bertie. But when both the Hemmingways' pearls and Aunt Agatha's pearls disappear, trouble arises.
Meanwhile, Bertie runs into Biffy Biffen, who has lost his fiancé in the most remarkable manner. Unfortunately, he is unable to remember her last name - in fact he is unable to remember almost anything.
Read More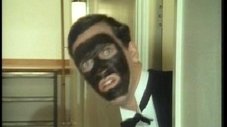 This one is rather complicated. After being turned down for the nomination of chairman of the dining commitee at the Drones, Bertie runs into Pauline Stoker, who is in London to buy her wedding dress and is being followed by a strange fellow with a ginger beard. She asks Bertie to come be a body guard. Meanwhile, her father is unable to turn Chuffnell Hall into a Hotel, so he looks into turning it into a sanitarium run by none other than Sir Roderick Glossop. The combination of Stokers, Glossops, and Chuffnells is bad news for Bertie's image, and his only hope is... the boys from the Drones dressed up as Minstrels?
Read More