Episodes
6
Aunt Agatha wants Bertie to marry Honoria Glossop so that she will mold his character and infuse much needed strong blood in the Wooster line. But old chum Bingo Little is in love with her, so Bertie hatches a scheme to set things straight. Luckily, Jeeves has arrived to save Bertie from his own schemes (and hangovers).
Read More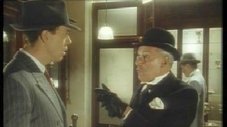 Aunt Dahlia sends Bertie to sneer at an 18th century cow creamer in order to reduce the price for Uncle Tom. But when he makes a mess of the job rival silver collector Sir Watkin Bassett gets ahold of it. So Bertie goes off to Totleigh Towers where everyone either wants Bertie to steal the cow-creamer, or threatens to beat him to a jelly if he does. Stiffy Byng, Stinker Pinker, and Aunt Dahlia being of the former category, and the Amateur Dictator Roderick Spode and Sir Watkin Bassett being of the latter.
Read More
In order to help overcome his fear of Roderick Spode and Sir Watkin Bassett, Gussie Fink-Nottle writes down a notebook full of scornful thoughts about each of them. When he misplaces the notebook it falls into all the wrong peoples' hands, and desirable engagements are broken and undesirable ones formed like never before.
Read More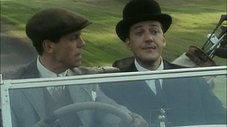 Sir Watkin Bassett is writing his memories, which could prove scandalous to everyone in his life, so various members of society, such as Madeline Bassett, and Lady Florence Cray -- to whom Bertie has recently become engaged -- all want Bertie to steal them.
Stiffy Byng is producing the village entertainment for Totleigh-on-the-Wold involving Mike & Pat Cross talk between Gussie and Spode, and a song by her betrothed, Stinker Pinker.
Read More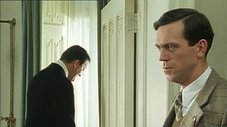 Certain members of the household believe there is a curse held over Totleigh Towers by a small African totem. So Bertie gets involved in another retrieval project while the Gussie-Madeline romance has developed it's final difficulties.
Read More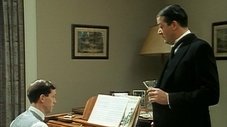 The Ganymede Club book has turned up missing, and Jeeves must return it at all costs. Madeline Bassett's wedding doesn't procede as smoothly as planned.
Read More