Episodes
5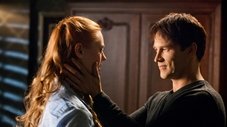 With Marnie empowered by spirits of the dead, Bill issues an unpopular order to save vampires from the light. Eric embraces his amnesia; Luna discovers Sam's not the man she thought he was; Lafayette expands his consciousness; Pam gets a body peel; Andy's date with Holly doesn't go as planned; Jessica has doubts about her future with Hoyt; Alcide and Debbie join a new pack.
Read More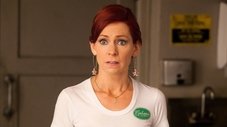 Bill and Marnie get ready for an open confrontation. The King secures the loyalty of Sookie and Eric. Jason is conflicted emotionally. A spirit manipulates Lafayette for its own purposes. Sam must deal with Marcus who just happens to be Luna's ex.
Read More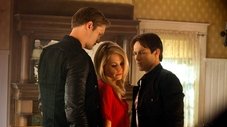 Sookie tries to figure out how to fit both Bill and Eric into her life. Lafayette needs Jesus' help to rid him of the spirit that has taken over. Alcide is called upon by Marcus to help render assistance. Opposing ideas bring Bill into direct conflict with Nan. Marnie secretly plans out the strategy for her next step against the vampires in spite of Tara and Holly's apprehension about the outcome.
Read More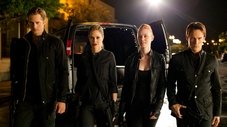 Bill needs Sookie to use her powers which results in breaking a spell. Jessica is implored to glamour Jason. Terry tries to help Andy with an intervention. Alcide reassesses his loyalties. Bill organizes the vampires to attack Marnie's Moon Goddess Emporium while Jesus, Lafayette, Sookie and Jason attempt to free Tara and Holly.
Read More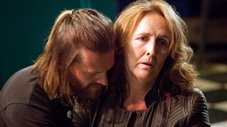 It's up to Sookie and her powers to keep Bill, Eric and Pam from harm. While Jesus casts a spell, Lafayette is totally absorbed by the past. Sams gets even with Marcus and Alcide deals with Debbie head on. Andy's foray into the forest is filled with deep, overwhelming emotion.
Read More