Overview
Media
Fandom
Share
Episodes
6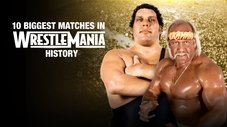 WrestleMania has played host to some of WWE's greatest matches ever. Relive 10 of the biggest showdowns on The Grandest Stage of Them All from Hulk Hogan and Andre the Giant's legendary clash at WrestleMania III to the history-making battle between Becky Lynch, Ronda Rousey and Charlotte Flair at WrestleMania 35.
Read More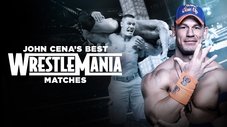 John Cena has faced a who's who of sports-entertainment greats at WrestleMania. Witness The Cenation Leader's best battles on The Grandest Stage of Them All against Triple H, Shawn Michaels, The Rock and others.
Read More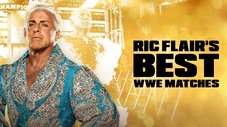 Rediscover the matches that carved out Ric Flair's spot on WWE's Mt. Rushmore, including winning the historic 1992 Royal Rumble Match, teaming with Evolution to battle The Rock & Mick Foley and more.
Read More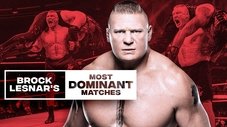 Brock Lesnar has been a force to be reckoned with since making his WWE debut in 2002. These are The Beast Incarnate's most dominant in-ring performances against the likes of John Cena, The Rock, Triple H and other top Superstars.
Read More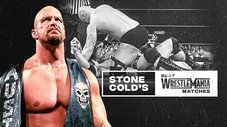 Celebrate "Stone Cold" Steve Austin's greatest WrestleMania matches and moments, from his legendary battles with The Rock to kicking off "The Austin Era" by winning the WWE Championship for the first time.
Read More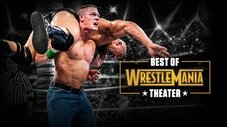 Thanks to state-of-the-art camera technology, witness your favorite WrestleMania matches like you've never seen them before. Grab some popcorn, sit back, relax and enjoy the Best of WrestleMania Theater.
Read More