Overview
Media
Fandom
Share
Overview
The Hidden Dungeon is a place of legend where rare treasures and items are hidden. Nor, the third son of an impoverished noble family who's lost the one job offer he had, was lucky enough to hear about this dungeon. He then acquires a skill that allows him to create, bestow, and edit skills... and in order to use it, he needs to accumulate points by carrying out such tasks as eating delicious meals and doing sexual things with alluring members of the opposite sex.
Last Season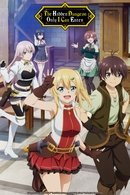 — | 1 Episode
We don't have an overview translated in English. Help us expand our database by adding one.
Facts
Original Name 俺だけ入れる隠しダンジョン ~こっそり鍛えて世界最強~
Status In Production
Networks
Type Scripted
Original Language Japanese
Content Score
Almost there...