Overview
Media
Fandom
Share
The lives of a group of 30-something Black men as they explore the world of dating, careers and friendship in a present-day society.
Overview
This dramedy follows four longtime friends as they navigate life and relationships through the strength of their brother-like bond. In a society where relationships between men of color are often misjudged and misrepresented, the series embraces male vulnerability versus hypermasculinity.
Creator
Current Season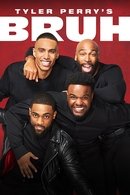 2020 | 10 Episodes
Four friends rely on one another as they begin to ponder the possibilities of building relationships that could lead to marriage and family. Fighting their own quirks and demons, they comically navigate their journeys through relationships and careers.
Content Score
Yes! Looking good!