Episodes
3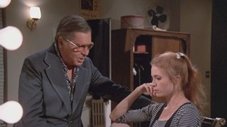 A Broadway producer is implicated in the murder of a detective investigating his business practices.
Read More
After hanging his Stetson in a diner one night, McCloud is stymied by various attempts to relieve him of it. His clues lead to a ballet company on the verge of folding, and a philanthropic foundation with millions of dollars missing from its account books.
Read More
The State Department sends Chief Clifford and McCloud to Moscow with a touring country & western singer, undercover.
Read More