Overview
Media
Fandom
Share
Overview
A zoo owner spirals out of control amid a cast of eccentric characters in this true murder-for-hire story from the underworld of big cat breeding.
Series Cast
We don't have any cast added to this TV Show. You can help by adding some!
Current Season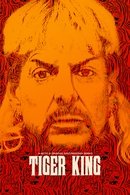 2020 | 7 Episodes
Season 1 of Tiger King: Murder, Mayhem and Madness premiered on March 20, 2020.
Content Score
We're so close, yet so far.