Episodes
1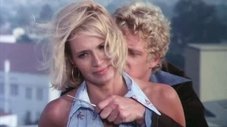 Pepper and Bill go undercover to catch a rapist/killer who is targeting the wives of patients at a hospital. The first suspect is the amorous parking attendant. However, Pepper is later abducted by the real killer, the nephew of a pair of nurses at the hospital, who kills as a way of getting back at his mother who abandoned him as a child.
Read More
Crew
1
Directed by: Barry Shear
Written by: No writer has been added.