Overview
Based on the life of Keshav Thackeray, an Indian politician who is also known as Balasaheb Thackeray.
Featured Crew
Director, Screenplay

Story
Recommendations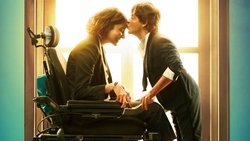 Zero 5.4
Facts
Original Title ठाकरे
Status Released
Release Information
January 25, 2019


Meaning

All ages admitted, but it is advised that children below 12 be accompanied by a parent as the theme or content may be considered intense or inappropriate for young children. Films under this category may contain mature themes, sexual references, mild sex scenes, violence with brief gory images and/or infrequent use of crude language.
Original Language Hindi
Runtime 2h 19m
Budget -
Revenue -
Keywords
No keywords have been added.
Content Score
Yes! Looking good!