Overview
Alexander McQueen's rags-to-riches story is a modern-day fairy tale, laced with the gothic. Mirroring the savage beauty, boldness and vivacity of his design, this documentary is an intimate revelation of McQueen's own world, both tortured and inspired, which celebrates a radical and mesmerizing genius of profound influence.
Featured Crew
Director

Writer
Recommendations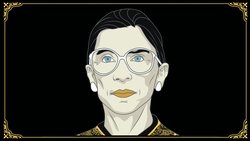 RBG 7.8
Facts
Status Released
Release Information
April 22, 2018


Premiere
Original Language English
Runtime 1h 51m
Budget -
Revenue $1,243,177.00
Keywords
No keywords have been added.
Content Score
Yes! Looking good!