Angela (Shannon Elizabeth) is throwing a decadent Halloween party at New Orleans' infamous Broussard Mansion. But after the police break up the festivities, Maddie (Monica Keena) and a few friends stay behind. Trapped…
Face: A Frat Party Massacre 1.0
An annual Halloween fear competition between a fraternity and sorority goes awry when drugs, alcohol and the old battle of the sexes are mixed together. What is on the line? The losers must do anything the winners…
Scare Zone 0.0
Scare Zone is Oliver's pride and joy. Sure, it's just another strip-mall Halloween Horror House, but as always, he's put his heart and soul into it. The attraction is open for three nights only, and Oliver has brought…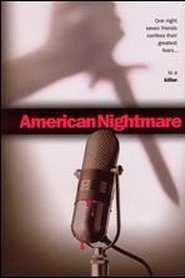 A deranged female serial killer stalks seven young people whom phone a radio call-in show to discuss their darkest fears and a night-long game of cat-and-mouse is put into motion by the darkly sinister-looking murderess.
A slasher throwback to the grandest clichés and stereotypes, Terror Optics presents Stabbed in the Face. Follow a group of teenagers into the woods for a good time. Undoubtedly, you'll find serial killers, red herrings…
Last Halloween 0.0
In this short film, Sarah and Matt have a 'unique' relationship. But when they throw a Halloween party, things take a turn for the worse.
Currently on page: 1 of 1 (6 results)