Back to the Future Part III 7.1
The final installment of the Back to the Future trilogy finds Marty digging the trusty DeLorean out of a mineshaft and looking up Doc in the Wild West of 1885. But when their time machine breaks down, the travelers…
Shanghai Knights 6.0
The dynamic duo of Chon Wang and Roy O'Bannon return for another crazy adventure. This time, they're in London to avenge the murder of Chon's father, but end up on an even bigger case. Chon's sister is there to…
An American Tail: Fievel Goes West 6.2
Some time after the Mousekewitz's have settled in America, they find that they are still having problems with the threat of cats. That makes them eager to try another home out in the west, where they are promised…
On a trip to the beach, a teenage girl named Tobe meets a charismatic stranger named Harlan, who dresses like a cowboy and claims to be a former ranch hand. The pair feel an instant attraction and begin a relationship…
Manitou's Shoe 6.7
Abahachi, Chief of the Apache Indians, and his blood brother Ranger maintain peace and justice in the Wild West. One day, Abahachi needs to take up a credit from the Shoshone Indians to finance his tribe's new saloon.…
Lucky Luke and the Daltons 3.9
Joe and Averell are the eldest and youngest of the four Dalton brothers, the worst outlaws in Wild West history...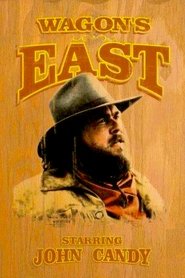 Wagons East! 4.8
After the 1860s Wild West, a group of misfit settlers - including ex-doctor Phil Taylor, prostitute Belle, and homosexual bookseller Julian - decide they cannot live in their current situation in the west. They…
Little Big Man 7.5
Jack Crabb, looking back from extreme old age, tells of his life being raised by Indians and fighting with General Custer.
From Dusk Till Dawn 3: The Hangman's Daughter 4.6
Narrowly escaping death, outlaw Johnny Madrid (Marco Leonardi) is on the run from the hangman (Temuera Morrison), with the hangman's sensuous daughter Esmeralda by his side. Along with Madrid's gang, Johnny and…
Currently on page: 1 of 1 (11 results)