Radio Days 7.0
The Narrator (Woody Allen) tells us how the radio influenced his childhood in the days before TV. In the New York City of the late 1930s to the New Year's Eve 1944, this coming-of-age tale mixes the narrator's experiences…
The Warriors 7.4
Prominent gang leader Cyrus calls a meeting of New York's gangs to set aside their turf wars and take over the city. At the meeting, a rival leader kills Cyrus, but a Coney Island gang called the Warriors is wrongly…
Love Never Dies 7.5
Set 10 years later, the Phantom has escaped from Paris to New York where he lives amongst the joyrides and freak shows of Coney Island. He has finally found a place for his music to soar, all that is missing is…
During WWI Bill Pettigrew, a naive young Texan soldier is sent to New York for basic training. He meets worldly wise actress Daisy Heath when her car nearly runs him over.
A panorama of Coney Island, taken at night: the camera sweeps across the scene from a vantage point well above the area. It then moves in for closer views of Dreamland and Luna Park.
Noah's Lark 5.5
Noah seems to have major problems with his animals when they all get restless and leave the ship to go to Coney Island and Luna Park to get away from him.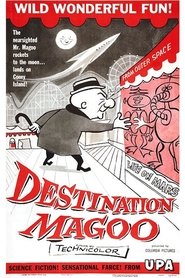 The title of this short is a play on the title of the feature film Destination Moon (which itself has an animated sequence made by Walter Lantz and starring Woody Woodpecker) and once again Magoo and his myopia…
Coney Island 0.0
Set at the turn of the century, smooth talking con man Eddie Johnson weasels his way into a job at friend and rival Joe Rocco's Coney Island night spot. Eddie meets the club's star attraction (and Joe's love interest…
Two people go to Coney Island to find romance and wind up in jail.
Coney Island 0.0
Coney Island is the story of a tiny spit of land at the foot of Brooklyn that at the turn of the century became the most extravagant playground in the country. In scale, in variety, in sheer inventiveness, Coney…
Currently on page: 1 of 1 (12 results)