A four-member teen girl group named the Cheetah Girls go to a Manhattan High School for the Performing Arts and try to become the first freshmen to win the talent show in the school's history. During the talent…
Luke Malloy is freaking out. He doesn't want tomorrow to come because tomorrow means starting Middle School...saying goodbye to summer break and hello to homework. And even worse, hello to getting picked on by Meat…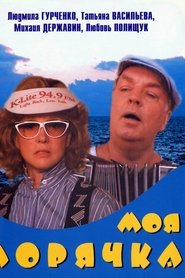 My Seawoman 2.8
At a popular vacation destination in Crimea every evening the entertainer Lyudmila Pashkova hosts "Where are you, talents?" - a friendly competition designed to amuse vacationers. Michael Gudkov, a vacationer from…
We don't have an overview translated in English. Help us expand our database by adding one.
A week in the life of "The Gong Show" host and creator Chuck Barris.
The Challengers 0.0
After her father dies and she moves to a new town, Mackie wants to join a certain gang/band. But they've got this boys-only rule. So Mackie comes up with an audacious plan...only it begins to backfire.
Mickey hosts an amateur hour radio show. Among the acts: Donald forgetting the words to "Twinkle Twinkle Little Star"; Clara Cluck singing and chasing the microphone; and Goofy with an elaborate one-man-band contraption.
The story is based around an American Idol kind of TV talent show and the eventual winner of the contest: a young orphan woman, who works at an orphanage herself. As I learned from the werkfilm on the DVD, the story…
Currently on page: 1 of 1 (13 results)