The Boat that Rocked is an ensemble comedy, where the romance is between the young people of the 60s, and pop music. It's about a band of DJs that captivate Britain, playing the music that defines a generation and…
Young Soul Rebels is a 1991 film by Isaac Julien which examines the interaction between youth cultural movements in Britain. Skinheads, Punks & Soulboys along with the political and cultural tensions between…
The Dirty Mind of Young Sally 6.0
Sally runs a mobile "pirate" radio station--which she operates from her van--where, in her sexy and sultry voice, she encourages her listeners (mostly teenagers) to use the music she plays "to ball by". She also…
In 1966 a group of determined young men defied the New Zealand government and launched a pirate radio station aboard a ship in the Hauraki Gulf.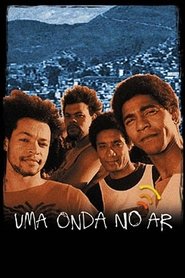 Uma Onda no Ar 0.0
Based on the true story of four friends who decide to install a communal pirate radio station called Rádio Favela in a shanty-town, to give voice to the outcasts' complaints.
Let Our Voices Be Heard Too 0.0
A loving portrait of a pirate radio station, which is run by the rural population with plenty of passion and talent in the face of opposition from the authorities.
Låten från båten 0.0
We don't have an overview translated in English. Help us expand our database by adding one.
Currently on page: 1 of 1 (9 results)