The World According to Garp 6.9
Based on the John Irving novel, this film chronicles the life of T S Garp, and his mother, Jenny. Whilst Garp sees himself as a "serious" writer, Jenny writes a feminist manifesto at an opportune time, and finds…
All Ladies Do It 3.8
Diana is a Roman wife happily married to sympathetic Paolo but she is keen on playing benign games of seduction with other men while resisting the advances of chic lingerie shop owner Silvio. She narrates her adventures…
The Man-Eater 5.3
This is the story of a Sicilian woman that tries to have avidly as many sexual adventures as possible. She uses different identities and personalities, but she can't stop collecting adventures. One day she meets…
Princesses 6.9
Set in Spain, the story is about friendship and love in the world of prostitution.
An Italian high school student becomes infatuated with a woman he sees outside his class window. Her fiancée is in jail for being involved in a radical movement, and she spends much time in court providing moral…
Around the World with Fanny Hill 3.8
In Stockholm, Fanny Hill is tired of being a housewife, and she suspects that her husband Roger, a TV-commercial director who's surrounded by starlets, is cheating on her. So, she sets a trap for him with her friend…
Blackmail Boy 6.4
In the small, closed community of a provincial town, Magda tries to maintain a balance within a family facing many serious problems. The families apparently normal, bourgeois, every-day life will crack open, bringing…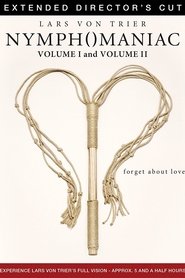 Nymphomaniac: Vol. I & II (Extended Director's Cut) 6.5
Nymphomiac is the story of Joe (Charlotte Gainsbourg), a self-diagnosed nymphomaniac who is discovered badly beaten in an alley by an older bachelor, Seligman (Stellan Skarsgård), who takes her into his home. As…
Un Giorno Donna 0.0
We don't have an overview translated in English. Help us expand our database by adding one.
Currently on page: 1 of 1 (12 results)