After the Sunset 6.0
Two master thieves (Brosnan and Hayek) are finally retiring after one last succesful mission. Residing in their own tropical paradise, their old nemesis, FBI Agent Stan P. Lloyd shows up to make sure they really…
Home Alone 4 3.9
Kevin McCallister's parents have split up. Now living with his mom, he decides to spend Christmas with his dad at the mansion of his father's rich girlfriend, Natalie. Meanwhile robber Marv Merchants, one of the…
A Hong Kong detective teams up with his female Red Chinese counterpart to stop a Chinese drug czar.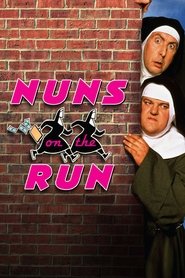 Nuns on the Run 5.5
Brian and Charlie work for a gangster. When the boss learns they want to "leave" he sets them up to be killed, after they help rob the local Triads of their drug dealing profits. B&C decide to steal the money…
Holy Matrimony 4.6
A young Hutterite boy must marry his late brother's wife who comes from outside the community.
Currently on page: 1 of 1 (7 results)