Keyword genius TV Shows
The Pretender 7.2
The Pretender is an American television series that aired on NBC from 1996 to 2000. The series starred Michael T. Weiss as Jarod, a genius and former child prodigy with the ability to become anyone he wants to be…
Doogie Howser, M.D. is an American television comedy-drama starring Neil Patrick Harris as a teenage physician who also faces the problems of being a normal teenager. Creators Steven Bochco and David E. Kelley,…
Perception 6.5
Dr. Daniel Pierce, a neuroscientist and professor, is recruited to help the federal government crack difficult cases. His intimate knowledge of human behavior and masterful understanding of the mind give him an…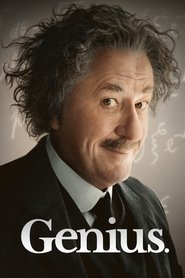 Breaking In 5.3
Contra Security is a high tech security firm that specializes in breaking in as a way to test security measures. The team members comprise various skills, and even more various personalities.
American Genius 5.0
Behind every great genius was a great rival - an unstoppable adversary whose incredible vision, determination, and ambition is their match. Out of their struggles came the world's most brilliant inventions, the…
Smartest Guy in the Room pits geniuses with 140+ IQs against one another as they compete in challenges involving feats of skill across a variety of topics.
We don't have an overview translated in English. Help us expand our database by adding one.
Currently on page: 1 of 1 (11 results)