When Lucy Honeychurch and chaperon Charlotte Bartlett find themselves in Florence with rooms without views, fellow guests Mr Emerson and son George step in to remedy the situation. Meeting the Emersons could change…
Adèle Hugo, daughter of renowned French writer Victor Hugo, falls in love with British soldier Albert Pinson while living in exile off the coast of England. Though he spurns her affections, she follows him to Nova…
The Inhabitants 4.4
A young couple gets more than they bargained for when they buy an historic bed and breakfast in New England only to discover that the old house is hiding a dark secret within its walls.
Sister, Sister 5.6
A congressional aide (Eric Stoltz) explores an old Louisiana mansion two kooky sisters (Jennifer Jason Leigh, Judith Ivey) run as a guest house.
Bed & Breakfast 0.0
Life changes for three woman who run a failing hotel, when a mysterious man washes up at the beach.
Breakfast in Bed 0.0
Marilyn owns a bed and breakfast were some adult things go down...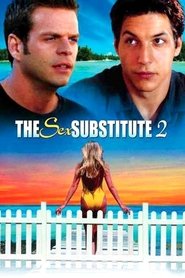 A magazine article about a sex therapy clinic accidentally gives out the address and phone number of a failing bed and breakfast instead.
Currently on page: 1 of 1 (8 results)