Keyword deal Movies
The Santa Clause 6.3
Scott Calvin is an ordinary man, who accidentally causes Santa Claus to fall from his roof on Christmas Eve and is knocked unconscious. When he and his young son finish Santa's trip and deliveries, they go to the…
Mad Max 2: The Road Warrior 7.3
Max Rockatansky returns as the heroic loner who drives the dusty roads of a postapocalyptic Australian Outback in an unending search for gasoline. Arrayed against him and the other scraggly defendants of a fuel…
A frustrated man decides to take justice into his own hands after a plea bargain sets one of his family's killers free. He targets not only the killer but also the district attorney and others involved in the deal.
French Kiss 6.2
French Kiss is director Kasdan's best film since the Bodyguard. The plot involves a couple in love and one woman's attempt to fly to Paris to get her lover back from a business trip and marry him. On the way she…
Killer Joe 6.4
A cop (Matthew McConaughey) who moonlights as a hit man agrees to kill the hated mother of a desperate drug dealer (Emile Hirsch) in exchange for a tumble with the young man's virginal sister (Juno Temple).
Family For Rent 5.2
Forty-year-old Paul-André is a timid, rather introverted man. Rich but alone, he is deeply bored and ends up concluding that what he needs is a family. Violette, a forty-year-old full of energy, is threatened with…
Kounterfeit 4.5
Flush with $3 million in counterfeit bills, a pair of small-time criminals hope to make the big time by trading it in for a cool million in authentic cash. However, when the trade goes awry, three men end up murdered…
The Man Who Sold His Soul to the Devil 0.0
A banker who lost everything in the stock market is on the verge of committing suicide when the Devil appears to him and offers to give him a fortune every day on one condition: he must do evil things with the…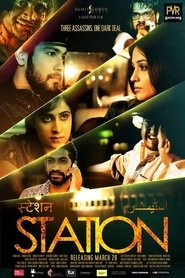 Currently on page: 1 of 1 (9 results)