Dawn of the Dead 7.4
During an ever-growing epidemic of zombies that have risen from the dead, two Philadelphia SWAT team members, a traffic reporter, and his television-executive girlfriend seek refuge in a secluded shopping mall.
Kill Bill: The Whole Bloody Affair 8.2
Kill Bill: The Whole Bloody affair is a complete edit of the two part martial arts action films Kill Bill: Volume 1 and Kill Bill: Volume 2. The film was originally scheduled to be released as one part. However…
State of Siege 6.7
Like most of Costa-Gavras' political thrillers, the French State of Siege is based on a true story. The incident dramatized herein is the kidnapping of a U.S. official somewhere in Latin America. The director's…
Big Ass Spider! 5.3
When a giant alien spider escapes from a military lab and rampages across the city of Los Angeles, it is up to one clever exterminator and his security guard sidekick to kill the creature before the entire city…
Peppermint Candy 7.8
In the spring of 1999, a group of old friends gather to celebrate their 20 year reunion. Among the group is Yeong-ho, a cold, unhappy man, whose demeanor puts a damper on the festivities. The seriousness of Yeong…
Jack Strong 6.1
A spy thriller telling a historically based story of a man who alone dares to challenge Soviets being in the middle of the communistic system himself. Planning the maneuvers of Warsaw Pact forces he discovers that…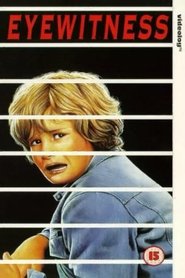 Eyewitness 6.5
A boy who cries wolf witnesses a political assassination on the island of Malta. But will anyone other than his granddad believe him?
The Philippines, 1972. Mysterious things are happening in a remote barrio. Wails are heard from the forest, cows are hacked to death, a man is found bleeding to death at the crossroad and houses are burned. Ferdinand…
The American Matrix - Age Of Deception 4.1
A shocking new 2 hour film by B.A. Brooks. This 2010 release is a follow up to "The Decline And Fall Of America" which was released in 2008. "The American Matrix - Age Of Deception" details news items that all people…
Currently on page: 1 of 1 (10 results)