An average family is thrust into the spotlight after the father commits a seemingly self-defense murder at his diner.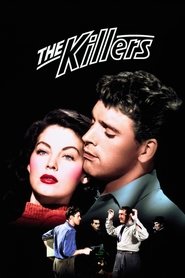 The Killers 7.6
Two professional killers invade a small town and kill a gas station attendant, "the Swede," who's expecting them. Insurance investigator Reardon pursues the case against the orders of his boss, who considers it…
I Died a Thousand Times is essentially a remake of the 1941 crime-drama classic High Sierra. Jack Palance steps into the old Humphrey Bogart role as Roy "Mad Dog" Earle, the ageing bank robber who intends to pull…
Perfect Hideout 5.5
A young couple on the run take a family father as a hostage and are shocked to realize that he actually is a serial killer who just murdered the family. With the police on the outside and the killer on the inside…
Painkiller 0.0
Street-smart Dominic's armed robbery of a convenience store goes wrong when he crosses paths with hard-working Jay, a taxi driver with nothing left to lose. Mutual contempt soon turns into a kind of understanding…
River City Panic 6.0
In the small town of Ottawa, Illinois, where a rumor can spread like the plague and nobody's business is their own, six friends decide to change their weekly routine of watching movies in the basement and talking…
Two two-bit crooks get in the way of a criminal ring and cause a hold up to fail. The two flee to Paradise avoiding a reprisal and try and steal Saint Peter's halo.
Currently on page: 1 of 1 (9 results)