Edge of Tomorrow 7.6
Major Bill Cage is an officer who has never seen a day of combat when he is unceremoniously demoted and dropped into combat. Cage is killed within minutes, managing to take an alpha alien down with him. He awakens…
Groundhog Day 7.4
A narcissistic TV weatherman, along with his attractive-but-distant producer and mawkish cameraman, is sent to report on Groundhog Day in the small town of Punxsutawney, where he finds himself repeating the same…
The Rocky Horror Picture Show 7.4
Sweethearts Brad and Janet, stuck with a flat tire during a storm, discover the eerie mansion of Dr. Frank-N-Furter, a transvestite scientist. As their innocence is lost, Brad and Janet meet a houseful of wild characters…
Millennium 5.0
An investigator seeking the cause of an airline disaster discovers the involvement of an organisation of time travellers from a future Earth irreparably polluted who seek to rejuvenate the human race from those…
G.I. Samurai 6.2
A squadron of Japanese Self-Defense Force soldiers find themselves transported through time to their country's warring states era, when rival samurai clans were battling to become the supreme Shogun.
Reminiscence 3.8
There are worlds, there are humans and there are Others. But there is only one Time which is the border between worlds. What if time breaks down? Reminiscence based on true events and physics, telling the story…
A young turn-of-the-century newspaper man finds he can get hold of the next day's paper. This brings more problems than fortune, especially as his new girlfriend is part of a phony clairvoyant act.
Empire of Danger 5.1
A newly designed spacecraft capable of going through time is sent to Mars to rescue a crew previously lost on Mars. The ship is sent through the past but to the wrong time, years later than the first crew. Once…
Clockmaker 2.0
Fourteen-year-old Henry and his friends are about to change history. Sneaking into the apartment of an eccentric Clockmaker, the kids discover that the old man controls time for the entire world through an incredible…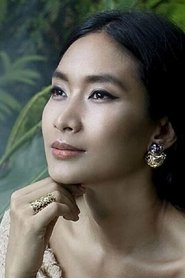 Di Suatu Tempat 0.0
Edi and his family just moved to a new home near the forest. Edi met a mysterious girl who asked him to play with her in a secret place that only the two of them know.
Currently on page: 1 of 1 (13 results)