In this fifth installment, Death is just as omnipresent as ever, and is unleashed after one man's premonition saves a group of coworkers from a terrifying suspension bridge collapse. But this group of unsuspecting…
About Elly 7.3
The mysterious disappearance of a kindergarten teacher during a picnic in the north of Iran is followed by a series of misadventures for her fellow travelers.
Rails & Ties 5.5
A deadly collision between a train and car lead to an unlikely bond between the train engineer and a young boy who escapes the carnage.
After his fiancée, Kate, dies in an accident on their wedding day, veterinarian Henry grows depressed. To help him move on, his sister has him visit psychic Ashley and gives her Kate's diary. Ashley uses the journal…
An obsessive-compulsive Japanese librarian living in Bangkok spends most of his days contemplating suicide in his lifeless apartment. His life changes when he witnesses the death of Nid, seconds before he was about…
Girl in Woods 4.8
After a tragic accident Grace is lost and alone in the Smoky Mountains. Grace's struggle for survival is made more complicated by her troubled past. Battling the demons in her mind may be the only way to come out…
Bestseller 6.0
Hee-soo has been a bestselling author for the past 20 years. But her reputation and fame are all butchered overnight when she is accused of plagiarizing a competition entry that she juried. She falls into despair…
Doll Graveyard 2.9
It's 1905 when 12 year old Sophia plays all by herself in her big, creepy house with only four handmade dolls as friends. When her abusive father has finally had enough, he forces her to bury them in the backyard.…
Phaen is a suburban young man with a great love for music. He never misses a chance to show off his voice at temple fairs in his village. It is at one of the fairs that he meets and falls in love with Sadao. On…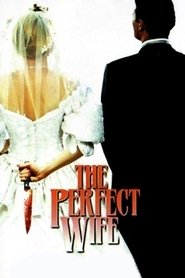 The Perfect Wife 4.8
When Leah's brother dies in a car accident, she vows revenge on the doc who failed to save him.
Chandrabose becomes an alcoholic after his wife's death. His life, however, takes an interesting turn after he dissuades a young IT professional from committing suicide.
We don't have an overview translated in English. Help us expand our database by adding one.
The story of an outsider who spent seven years in prison for robbery. Eternal rebel, unsatisfied with the system and people around him.
Currently on page: 1 of 1 (15 results)