Return to Sender 5.9
While fighting for a woman who sits on death row, a lawyer happens upon new information which brings into question the motives of a man associated with her client
Wayne Newton stars as an accused thug hiding out at a camp for blind children.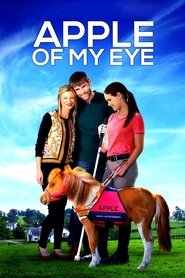 Apple of My Eye 6.3
A young girl struggles after a traumatic horse riding accident causes her to lose her eyesight. CHARLES, the head trainer of Southeastern Guide Dogs, trains Apple, a miniature horse, to be her companion and surrogate…
Do You Dream in Color? in this documentary follows four courageous blind high school students. This coming-of-age story see's the students as they strive to prove that their disability will not hold them back from…
Algorithms 0.0
Four blind Indian boys compete to become chess masters.
In one Vojvodinian castle, the preparations for the play that will be performed by members of the Association of the blind are in the process. The play is dedicated to the Jews from America who are supposed to come…
The Way Bobby Sees It is a gripping documentary about Bobby McMullen, a competitive mountain biker on a mission to race the most demanding downhill course in the country. Adding to the difficulty: Bobby is legally…
Between the Holy and the Profane 0.0
Documentary film that takes a visual and anthropological journey through man's spirit across the thin line dividing excessive faith in religious believes and the passion with which he devotes himself to worldly…
Currently on page: 1 of 1 (11 results)